About Frederic Samson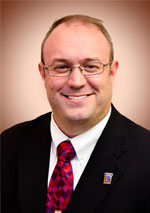 Frederic has been a full time Real Estate Professional in the Tampa Bay Area since 1995. With hundreds of homes sold and many satisfied customers, Frederic has the knowledge needed to provide you with a great Real Estate experience. It does not matter if you are buying, selling or renting real estate, Frederic is qualified to consult you and give you the necessary information to make the right decision. Frederic has Owned and manage 2 offices and over 65 Agents and managed properties. He is one of the new owners/brokers of Namasté Realty Davis Clarke. He graduated from the Florida Realtors Leadership Academy in 2011 and was President of the West Pasco Board of Realtors in 2011. He is also very involved with West Pasco Habitat for Humanity.
Every day, Frederic likes to make a difference and is always on the lookout for the benefit of his customers. This is why he named his new venture "Namasté" which acknowledge everyone equally.
Please Join the " Namasté" Realty Experience.