About Philip "Smitty" Smit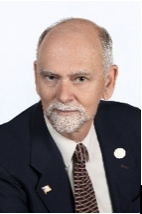 Email: Smitty@mynnw.net Mobile: 727-992-4991
Smitty (Philip W. Smit) has been a full-time agent since 1991 and now oversees the day to day operation of the Namasté Realty Davis Clarke Office as an owner/broker.
Honest and Integrity have always been the cornerstone of his career. Making sure he gains your trust and serves your needs has always been a priority. Smitty was a Broker/Owner /Partner of a Real Estate Office in this area for over Ten years. Building from one office; and selling with three offices and close to 100 agents.
Smitty obtained the prestigious Certified Residential Broker designation in 2008 and Realtor of the year in 2007 for his area. He now will be serving as President of the West Pasco Board of Realtors in 2017.
Building relationships, serving the customer, protecting the client, and providing an enjoyable real estate experience. Whether you're buying, or selling; Smitty will help you make the right decisions.
Please Join the " Namasté" Realty Experience.